Block
Marketing & Web Services

Nowadays, giving your business a digital identity is more essential than ever. In addition to establishing legitimacy in the eyes of search engines, your website can serve as a means to tell your story, offer services, or even serve as a decentralized storefront for your products. And while having a website is the first step to establishing that presence, digital marketing services are the recipe that puts your business on the map.
At Technical Resource Solutions, we aim to Unify your business technology, including your website and digital marketing services. We do this by developing both in concert, using marketing best practices to make your website pop, and developing a marketing plan that puts your website "home base" at the forefront of your customers' attention.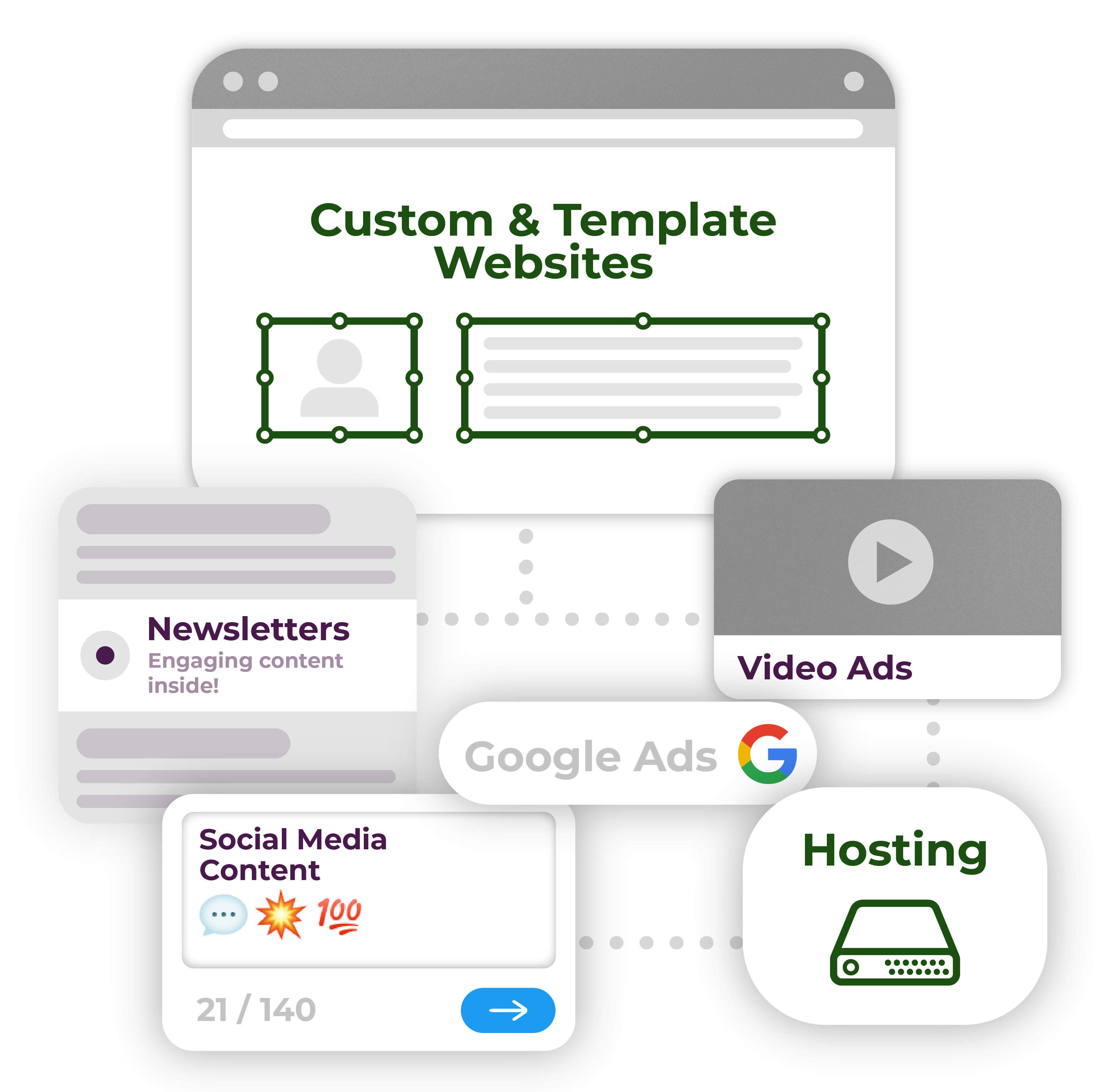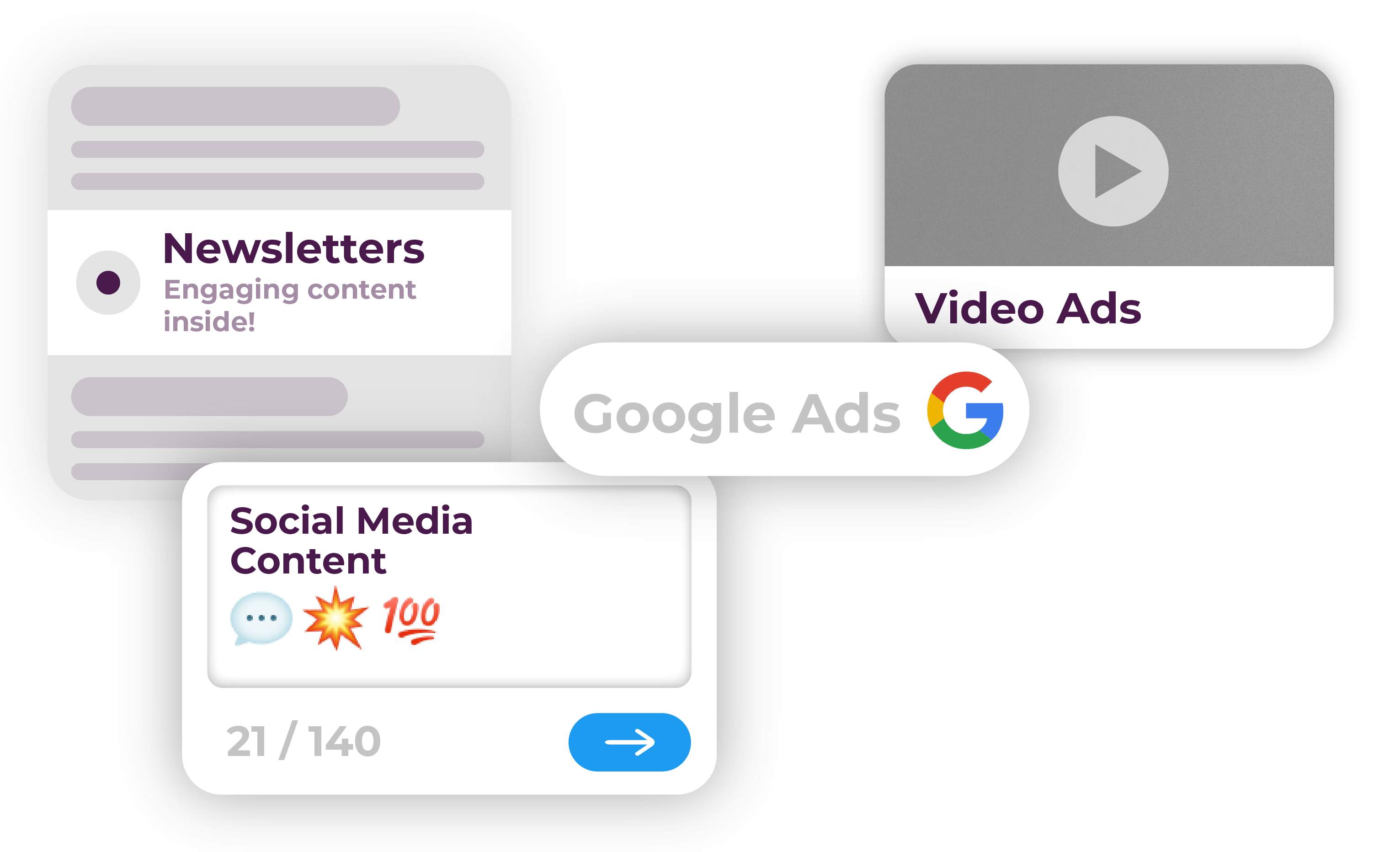 White Squares
Our Digital Marketing & Web Services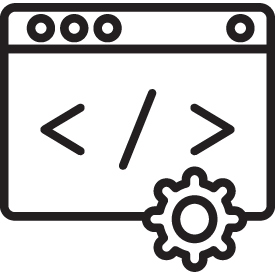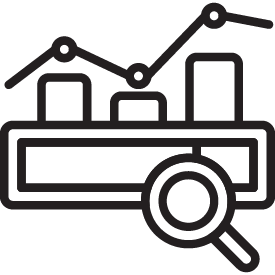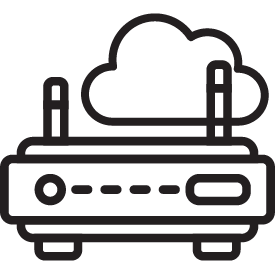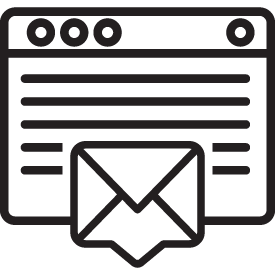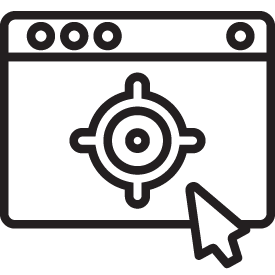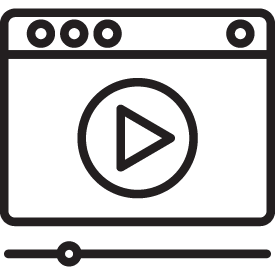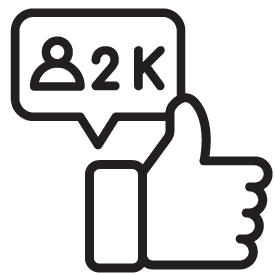 Remarketing & Retargeting
Template and Custom Websites
Custom & Template Websites

Do you need a website that is basic and strictly informational? Or do you need something more complex that allows a high level of functionality and a long list of pages? We have options that will help you no matter which you choose! To do this, we offer two options for building a website: custom and template. We can help you with every step of the process whether it be graphic design, written content, hosting, website maintenance and much more. Check out what we offer!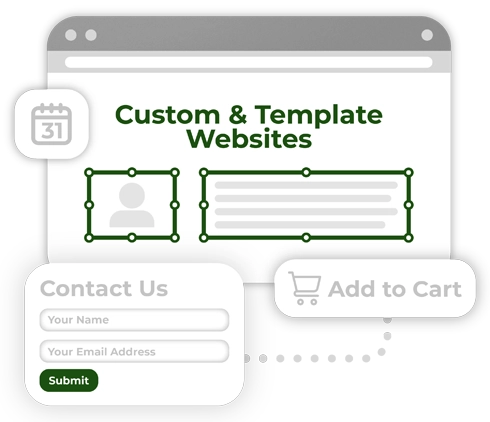 Custom Websites

With a custom site from Technical Resource Solutions, you can have a website specifically tailored to the individual needs of your business. Whether you're in need of eCommerce, a portfolio, a site for a medical or legal practice, an events page, or anything else, we're here to help! Schedule a consultation today to learn how TechnicalRS can help your business thrive.
Template Websites

Would your business be better served with a more simple layout? Are you just starting and need room to grow? No matter your circumstance, our template websites are built to show off your brand in an attractive, performant, and scalable way. We work hard to make all of our websites responsive, accessible, and modular for future upgrades. Check out our demo website to see what a template can do for your business!
Block
SEO + Copywriting

Search Engine Optimization, or SEO, is a driving force behind the format and content of websites. So, what is SEO? Simply put, it is an opportunity to put your company in plain sight and boost your website traffic through organic search engine results. TechnicalRS can write all your website content for you in concert with your custom SEO plan, ensuring that every aspect of your website works together to form an optimized whole product.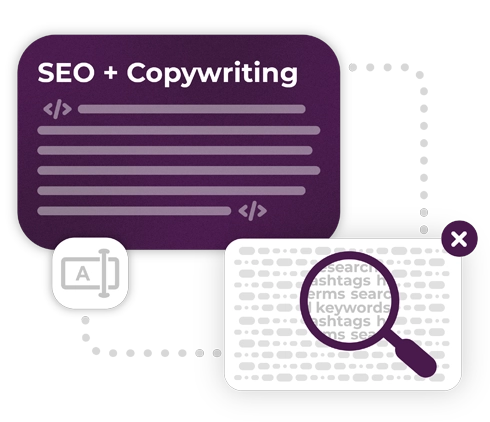 Block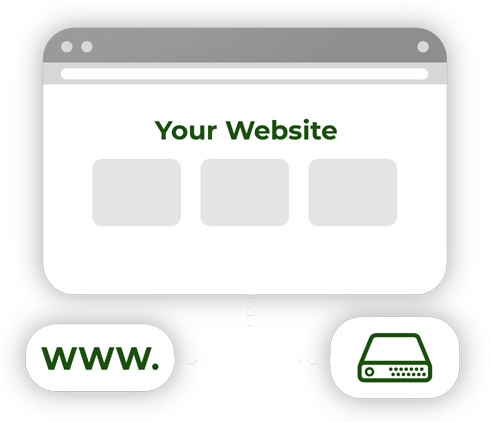 Web Hosting

You'll find that many companies will want to retain sole control over your domain and website, but we don't believe in monopolizing your hosting services. Once everything is set up, we are willing to relinquish your domain and website to you at any time. You'll always have control as the business owner. If you decide to host your website with us, you'll get the added benefit of automatic backups of your website each night, that way you'll have a recent copy available to you. Additionally, you'll have the peace of mind that comes with knowing your web host is local and just a phone call away!
Block
Content Marketing

Many working parts go into your marketing strategy, and content is one of the components that makes the big picture clear for your customers. By leveraging your content marketing strategy, you can increase your reach by sharing across a variety of media, such as video, blogs, social media, and more!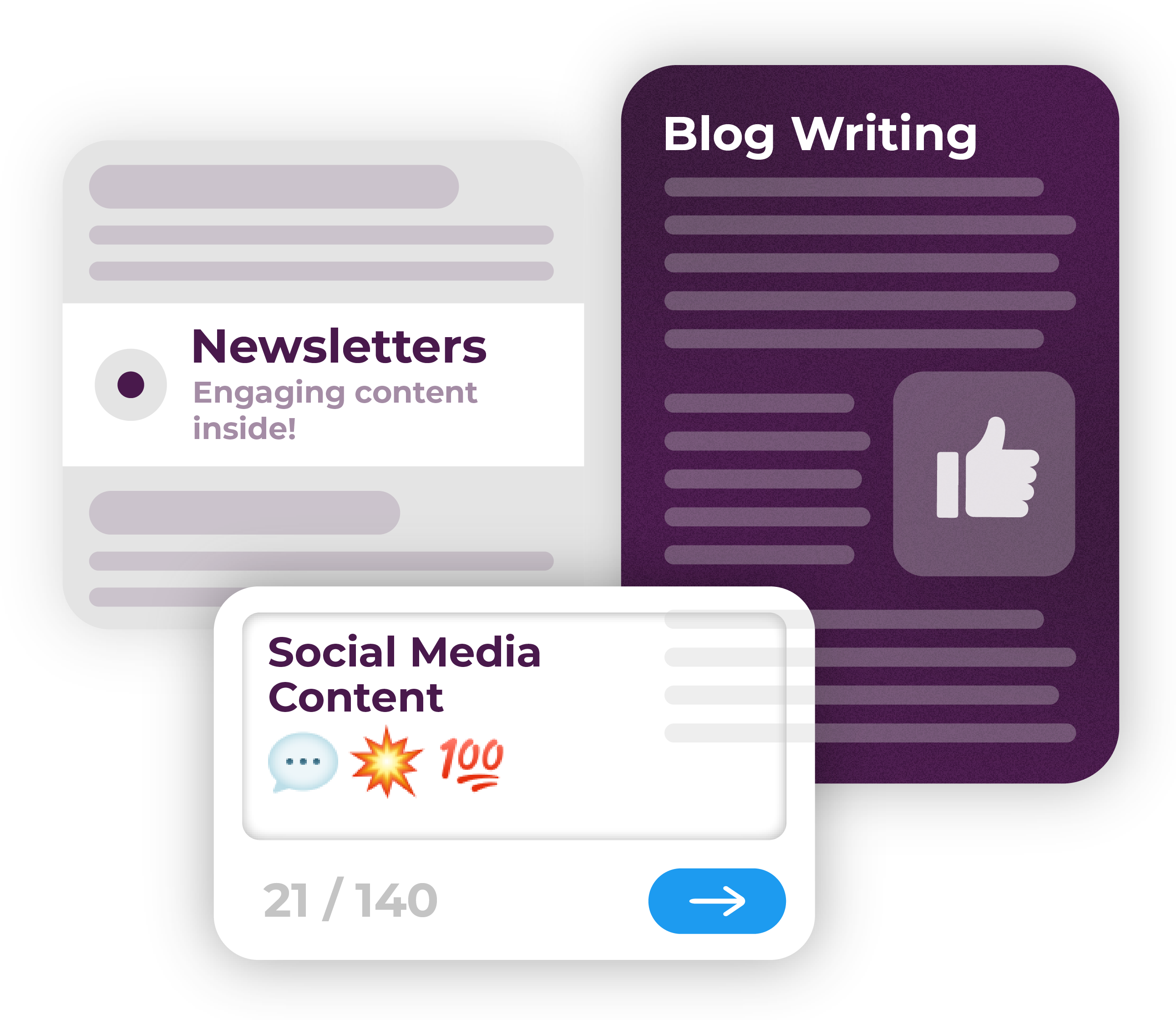 Block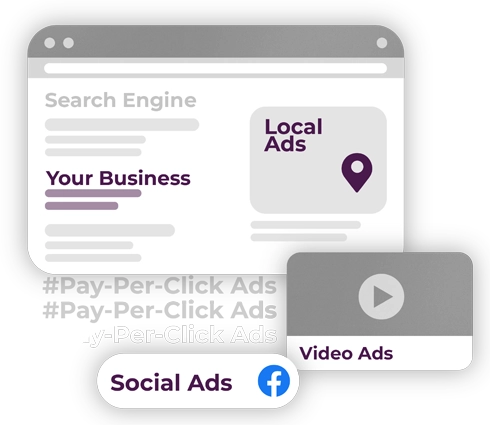 Pay-Per-Click Ads (PPC)

Optimizing your SEO can bump you up in the rankings, but sometimes you need more than that depending on your industry. That's where Pay-Per-Click (PPC) comes in. Your SEO may not land you on the first page of search results, but your link could still appear there if you utilize PPC – not to mention that you could produce a great ROI.
Block
Video Marketing

Did you know that 45% of people watch more than an hour of Facebook or YouTube videos a week? That gives a huge advantage to marketers as they can leverage that to the benefit of businesses seeking to boost their digital marketing strategy.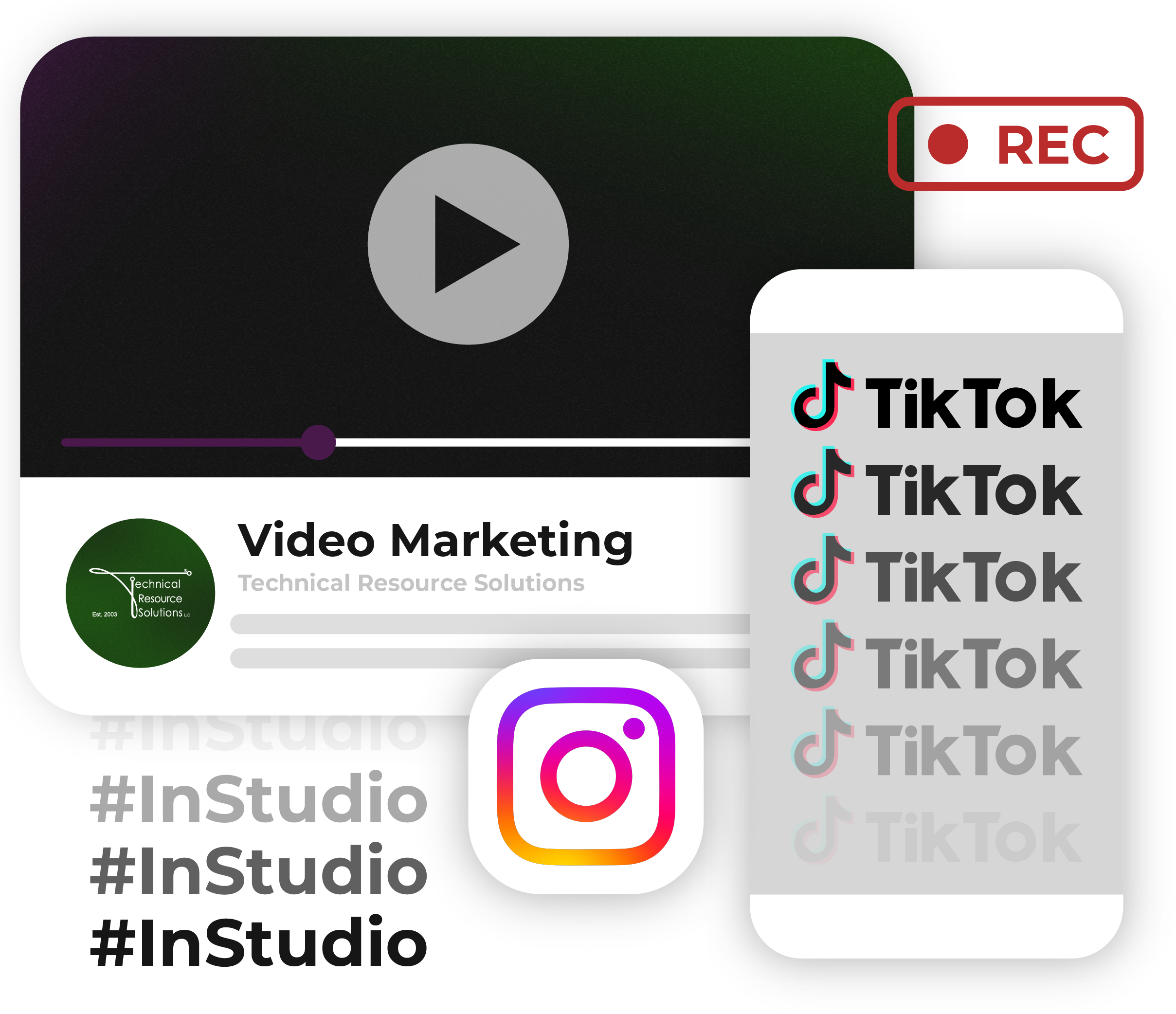 Block
Remarketing & Retargeting

Have you ever researched a product only to later see ads for the same product on social media? You might have thought "What a coincidence!" except it wasn't a coincidence at all – it's a product of retargeting. Retargeting is an advanced technique used to nurture your potential customers through the sales funnel with the goal of ultimately converting them to a paying client.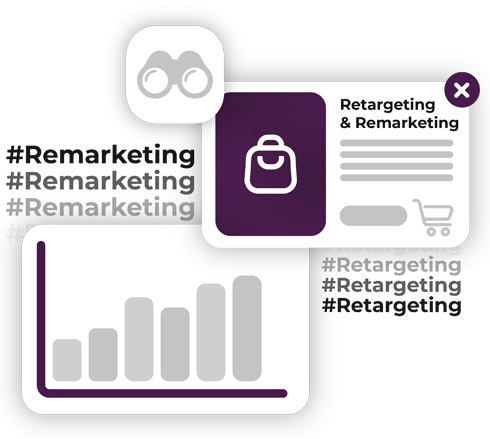 Check Out Our Website & Marketing Blog

Slide
Let's discuss an online approach that works for