Being proactive is key when it comes to protecting your data, and web protection can help you stay in front of daily threats.
It is likely that your company cannot even function without the use of the Internet. However, with great power comes great responsibility as the Internet is one of the biggest risks for any business environment. With the steep rise of threats surfacing every day, it is important that you take the necessary precautions to protect your environment.
While technologies like Antivirus, malware protection, and spam mitigation have been around for a long time, one less commonly used option is called Web Protection. This may also be referred to as Content Filtering or DNS protection.
Web protection is essentially an extra layer of protection that is designed to react faster to daily threats whereas other options have to be updated and distributed to individual clients.
There are two primary purposes for Web Protection:
Prevent malicious websites from being visited



Prevent the loss of productivity for staff members by blocking content by category or by individual sites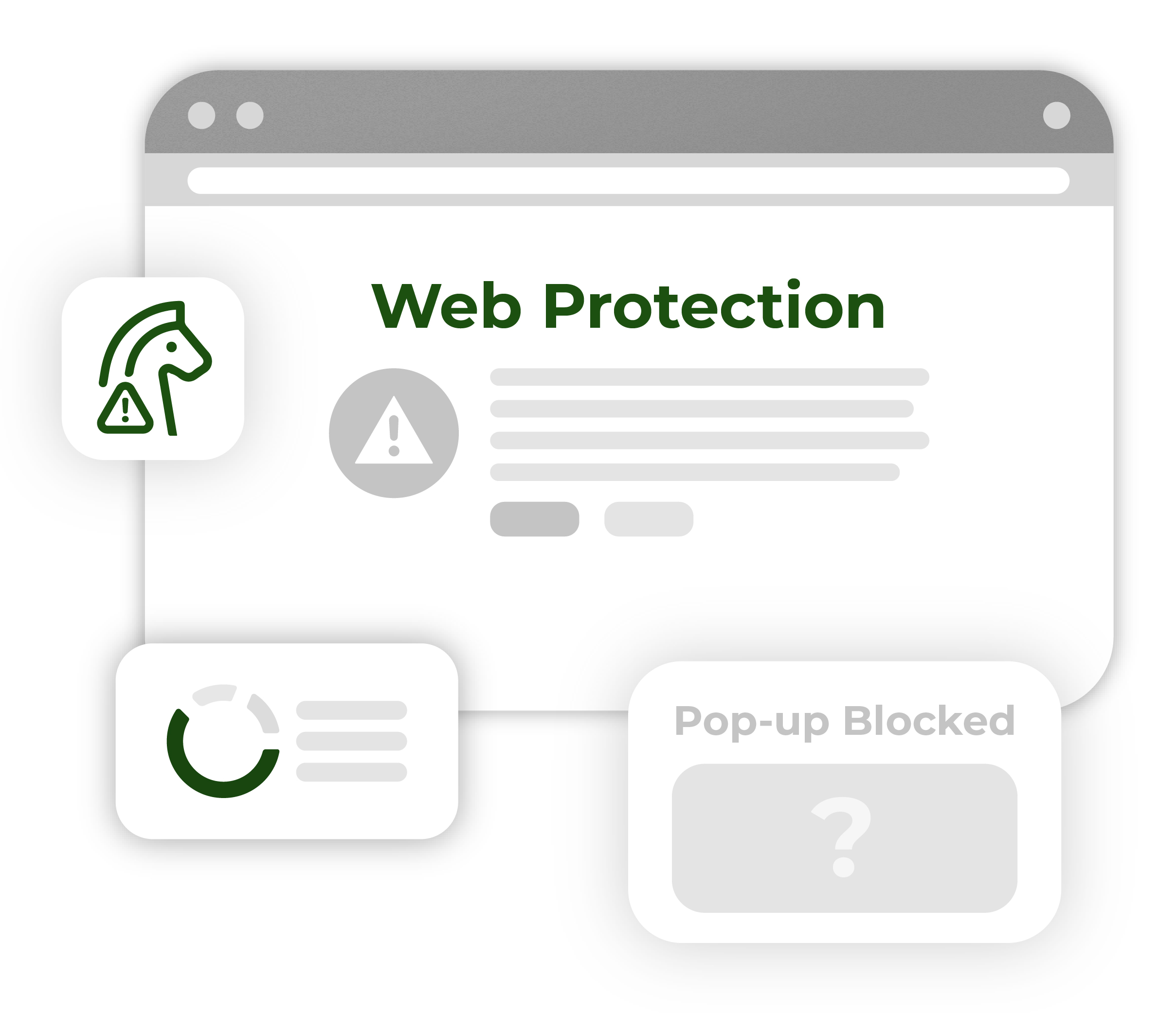 You don't want to block employees from doing their jobs, so we offer a Web Protection system that can be configured by category, site, or even by workstation. This flexibility allows for the best protection of internal systems while still allowing individual employees to have access to the necessary websites.
Our experienced IT specialists are here to help ensure that your internet is protected so you can focus on the most important thing – the success of your company. Web Protection is part of our Remote Monitoring and Maintenance System, which means that we are here to make sure that your system is protected.
Contact us by clicking below to learn more about our monthly monitoring packages or to schedule a comprehensive technology review with our team.