People are bombarded with marketing emails every day – so what will make yours stand out? Email marketing is a powerful tool, but for it to work most effectively you must learn how to leverage it.
According to HubSpot, active email accounts were expected to hit 5.6 billion by 2019 and 83 percent of B2B companies use e-newsletters as part of their content marketing program.
Don't be the one that gets blacklisted for spam. This can be tricky to work around as you want to reach out to current or potential customers, but don't want your emails to end up in the trash bin.
Your priority should be quality instead of quantity. Each client is unique, and your goals and objectives will be too. To accurately communicate with a potential customer, it is important to make them feel like they are receiving a personalized email instead of a generic email blast.
So, where do we come in? We can help improve your email marketing through:
Targeted Audience Lists
Template design and build
Copywriting
Campaign Delivery
Reporting/Analysis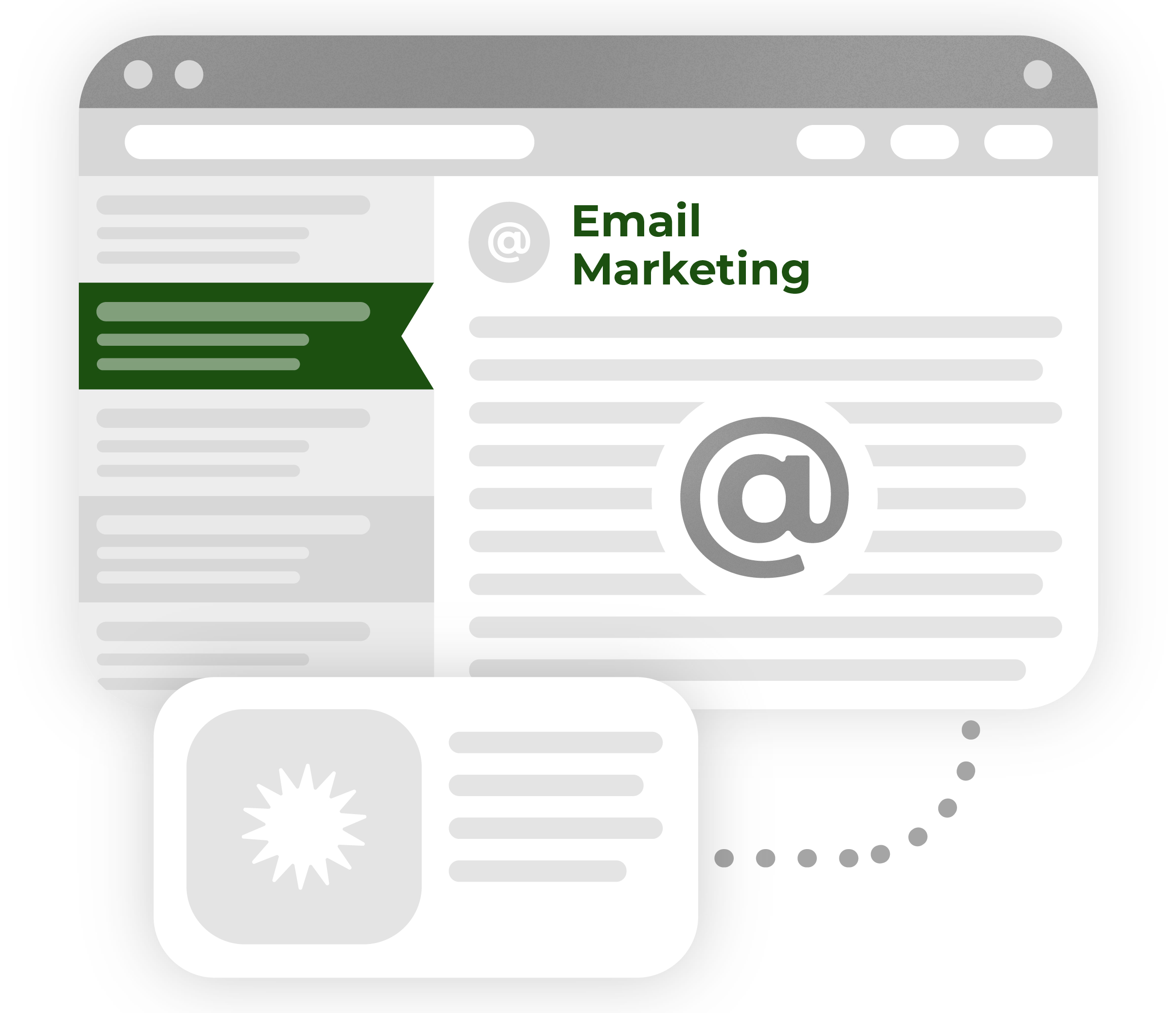 The Advantage of Automation
The above aspects are important to reaching out to a customer in a personal way that will hopefully lead to a continued and working relationship.

However, it's not just about what you're sending – it's also about how you send it. By taking advantage of automation, you can make sure that a broad spectrum of prospective clients are receiving an email with tailored content specific to their needs, without you having to put in the hours of work it would take to email them each individually. The same is true for the follow up. By incorporating logic-based rules into the process, you won't miss out on opportunities because of unanswered emails or inconsistent responses. We have a set of tools and a team ready to optimize your workflow so sending client emails doesn't have to feel like a full-time job.

Whether you're currently using email marketing but are not happy with the performance, or are starting from the very beginning, we can help. When you schedule a complimentary consultation, we'll review your digital marketing strategy and then objectively let you know where you're doing well, where you might need some help, and show you a plan to make it happen.