You likely use social media every day for personal reasons – but do you utilize all the benefits social media has to offer your company?

There are so many social channels that you can utilize. Some of the most popular include:
The world essentially revolves around social media, and there are so many ways to take advantage of this. One-in-three people utilize social media which means you have an incredibly vast platform on which to share your message. You have the ability to connect with your customers – use it!
Here are 7 ways social media can positively impact your company: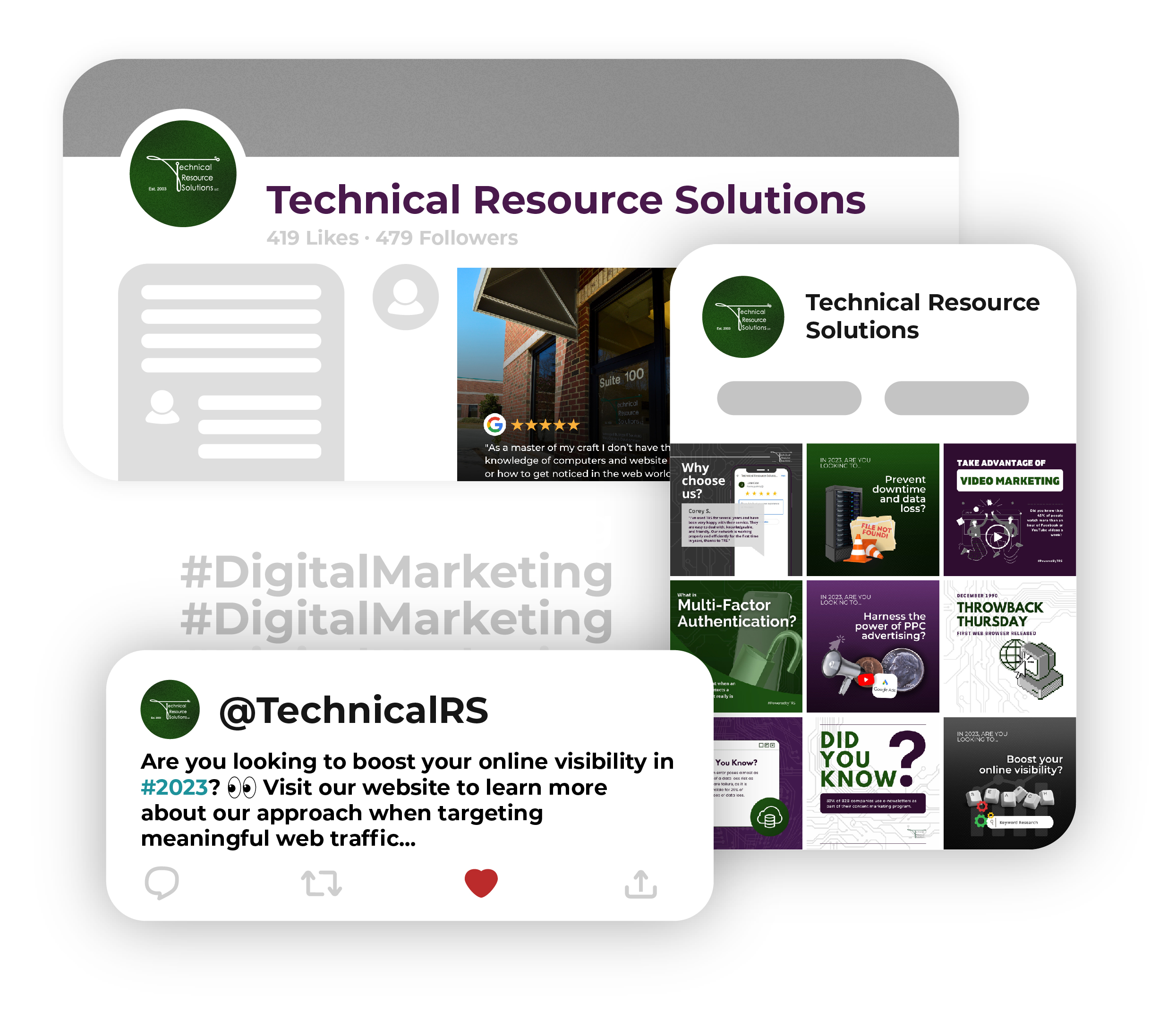 Showcase your brand
Develop a loyal community
Provide direct contact with your customers
Improve customer service
Increase brand exposure
Boost traffic and your search engine rating
Expand sales and reach a new audience
Scale marketing costs up and down on demand
Social media is all about communicating with potential customers in a personal and individual way. They want to know that you see them and value their support.
Luckily, we can help you post and monitor your social media all from one location. It will keep you updated on the latest social media trends, while monitoring who you are getting attention from and how they are reacting to your brand, also known as social listening.
While social media is important, it doesn't function autonomously. It is just a piece of your digital marketing strategy – but an important piece none-the-less.
To learn more about how we can help boost your company through social media, schedule a complimentary consultation with our team. We'll review your social presence and then objectively let you know where you're doing well, where you might need some help, and show you a plan to make it happen.