Website Hosting & Backup Services
As you dream of your new website, it's easy to get excited about the design process, and while this part is certainly fun, it's important to take a moment to realize the importance of website hosting.

In order to cover the basic function of hosting your website, there must be a computer constantly connected to the Internet, which is known as a server. This server provides security that will be invaluable to your company. Some companies offer hosting services to the general public, but this can cause a variety of problems as you have no control of the traffic on the server. This means that anyone can host their site on your server without regulation, which could lead to your system getting bogged down and your website becoming slow. A private server is much like a gated community, where all of the residents are known and the remainder of the community is safer as a result. That's why we offer and recommend private servers to our customers.
While there are various options for website hosting, the free options are not recommended. They may be free now, but they will end up costing you more money in the long run. If your server becomes compromised, so will your website. We like to take a proactive approach so you don't run into issues, however, if the unexpected happens, we have a team of in-house IT specialists ready to save the day if needed. With Technical Resource Solutions, you can always count on security, consistency, and a friendly team to call when you need us.
Website monitoring
Security
Scalability
Support
Fast Performance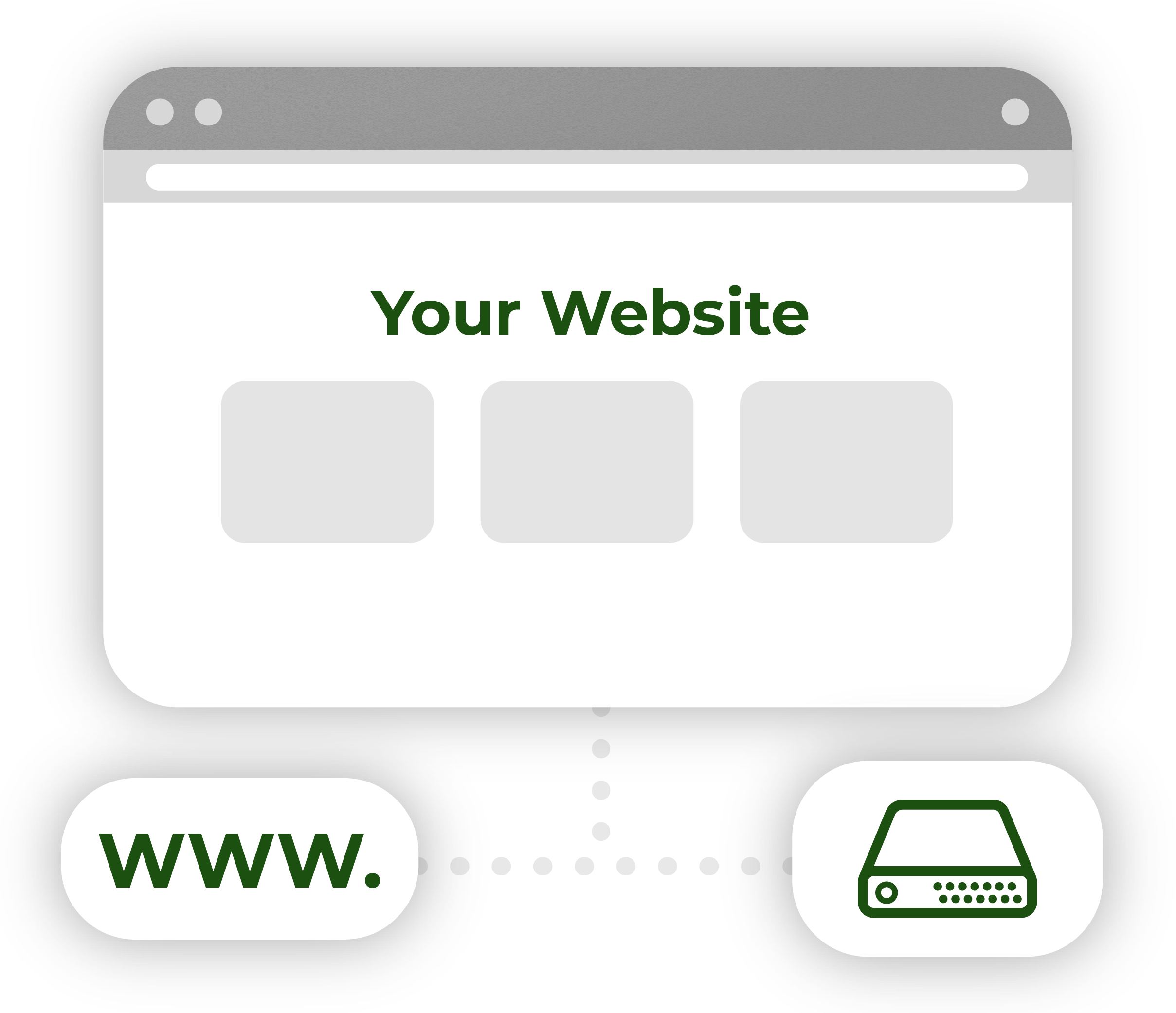 You'll find that many companies will want to retain sole control over your domain and website, but we don't believe in monopolizing your hosting services. Once everything is set up, we are willing to relinquish your domain and website to you at any time. You'll always have control as the business owner. If you decide to host your website with us, you'll get the added benefit of automatic backups of your website each night, that way you'll have a recent copy available to you.

If you've ever accidentally erased some or all of your site, you know that regular backups are extremely valuable to your company. We offer this service so you don't have to worry about backing up the information yourself, or losing important data if your site were to become compromised.

Are you one the market for a new website? Get an instant estimate!
We're here and ready to discuss all the options and strategies we offer with you. Click below to schedule a consultation and we'll get the process started.