Server & Network Services
Servers & Backups – What They Do
You might decide that your employees should only have access to the information needed to complete their tasks. This limits the distribution of sensitive data and lowers security risks.
With many users preferring laptops over desktops, a server with proper backups is crucial to the functionality of your remote employees within your company.
If you think a server is beyond your price point, contact us to learn more about how to utilize server technology on a budget.
"What is a server?" – you may ask. Simply put, it is a computer that has been given the function of "serving" a particular need to multiple users and is the center of the network. A server's function may include:
File sharing
Printer Sharing
Firewall functionality
A common myth is that servers are outdated. Even with the advance of cloud services (SaaS – Software as a Service), servers can be a valuable investment for your company with the extensive data they store on your private network.
Though it is often seen as an expensive and daunting task, it's crucial to have data stored in more than one geographical location.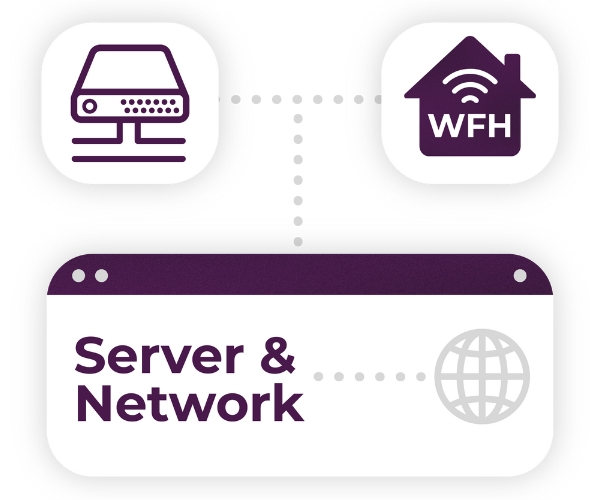 They're everywhere – you just don't see them! They can be broken down into two broad categories: LANs (Local Area Networks) and WANs (Wide area networks). LANs are used to communicate within the confines of your office, and WANs are what make up the connections that span the world - the internet being one of the most common.
Your cell phones as well as many business "land lines" travel over wireless networks, connected via wired networks and satellites. In order to confirm that your business's network is secure, you might want to take advantage of additional features offered by your wireless network. If your wireless network is set up properly, you can protect your data in a variety of ways:
Wireless encryption
MAC address filtering
VLAN configuration
Firewall rules
Security
That's where we come in. Our team is experienced in the setup of networks and want to make sure that your company's data is secure. Contact us today to learn more!