Block
Business IT Services

As times have changed, technology has become the center of many high functioning businesses. Without it, the majority of businesses would not operate as efficiently, and many could not operate at all. We understand what it's like to run a business and business owners shouldn't have to worry about how their technology is functioning. That's what we're here for – to keep your technology in shape and give you peace of mind knowing that we have an entire team of in-house IT specialists ready to help in any way we can.
Our business is making technology work for your business. There are a million working parts in the IT infrastructure of any business, and it takes an experienced team to keep your business running smoothly. We're here to do our best to prevent technological disasters, provide vital safety measures, and make sure you have everything you need to make your business as efficient as possible. What does that look like? Here are a few of the services we provide: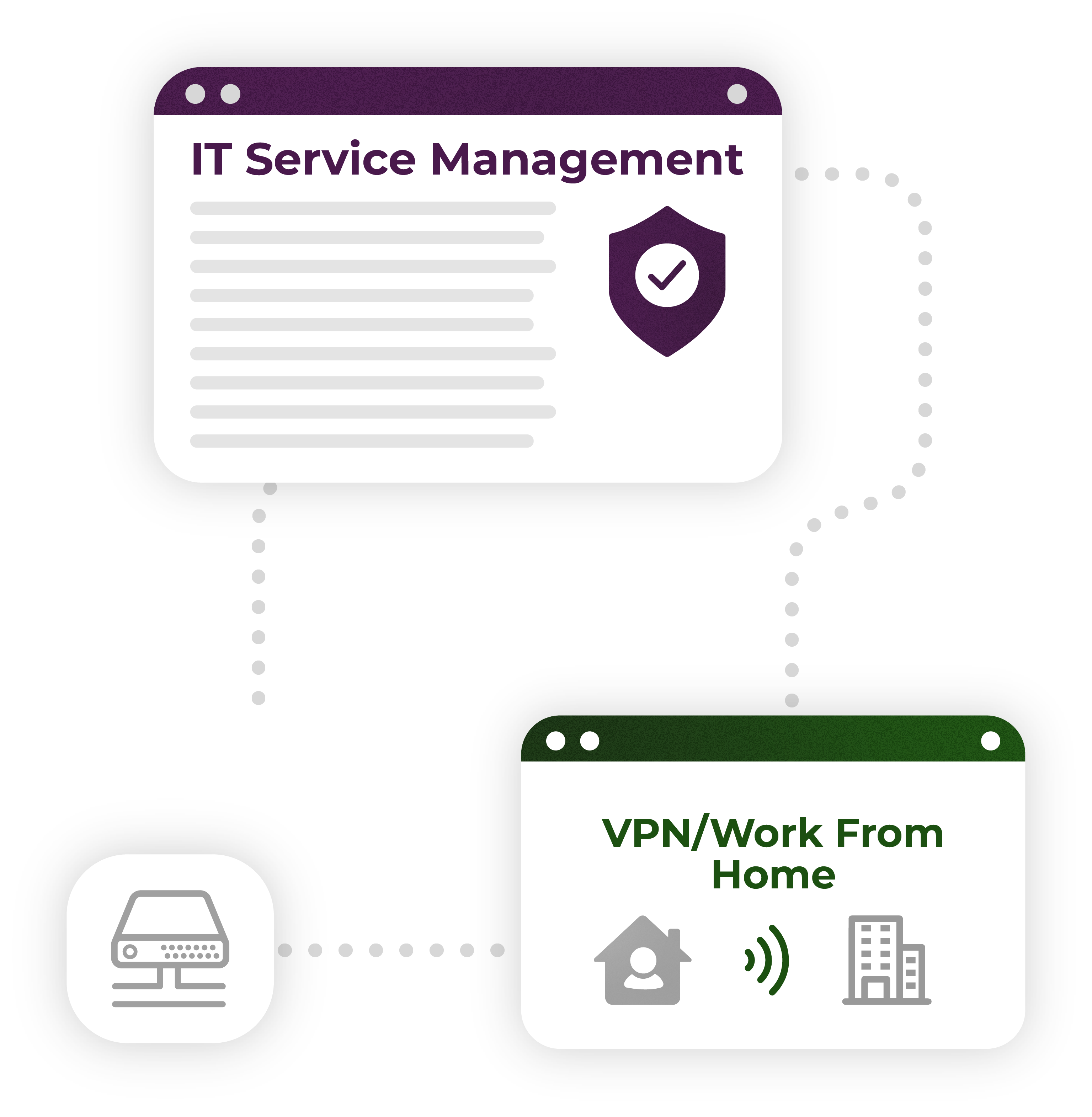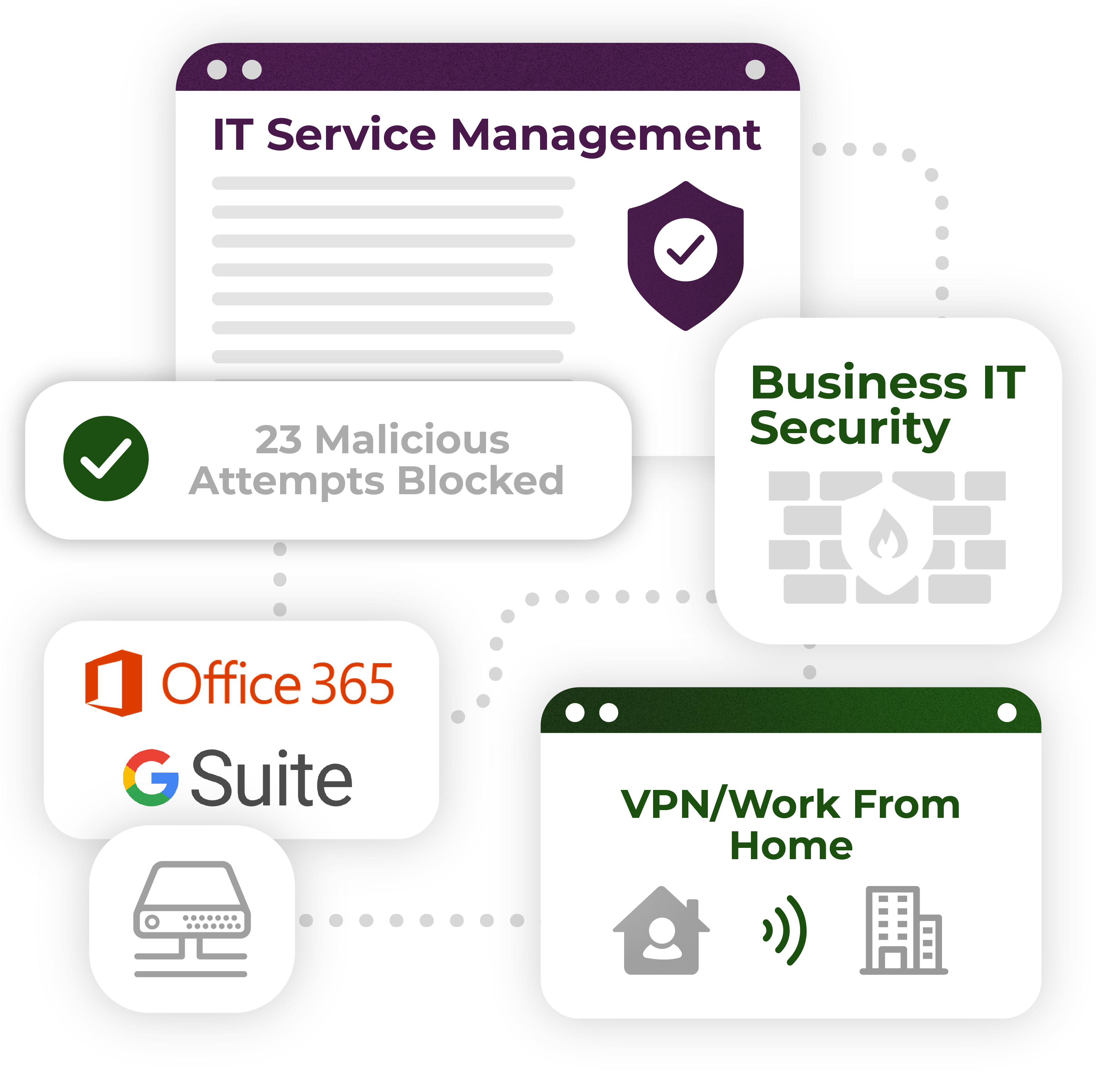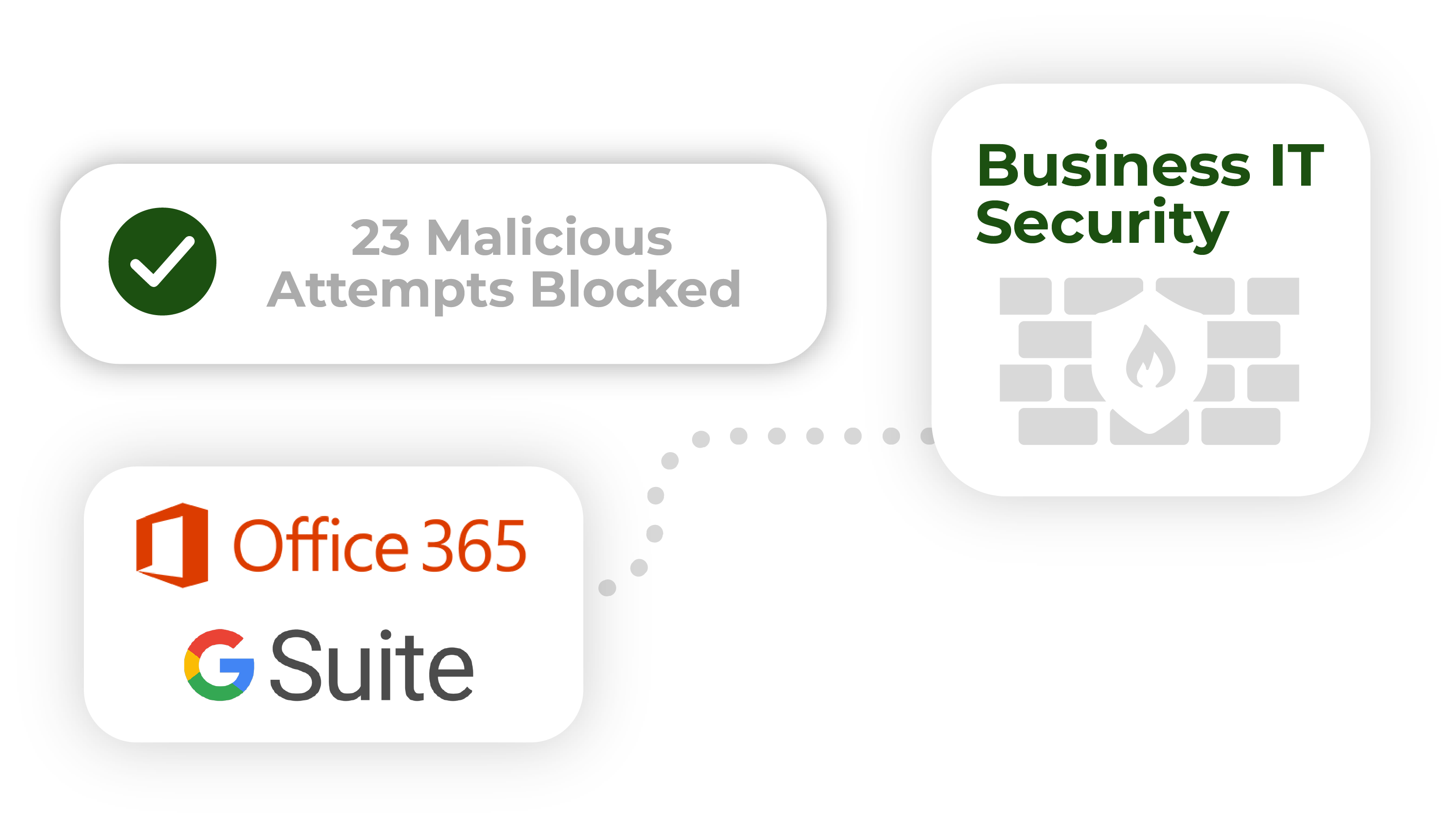 White Squares
Our Business IT Services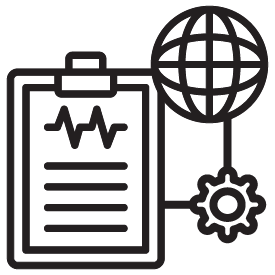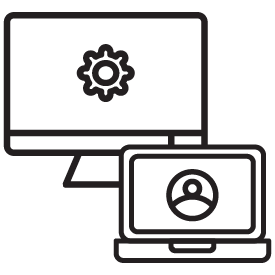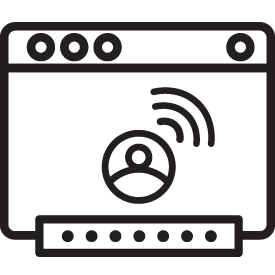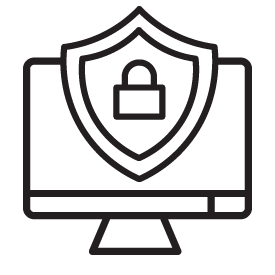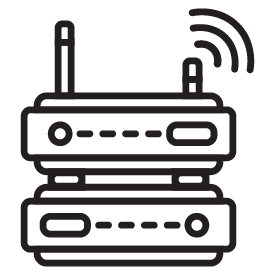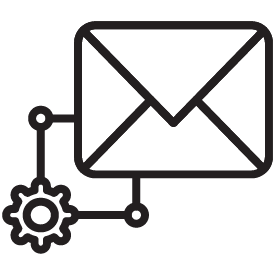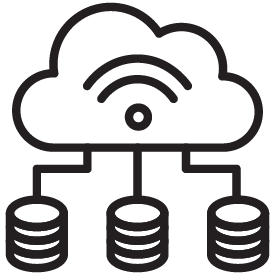 IT Service Management
IT Service Management

Technical Resource Solutions is a Managed Service Provider (MSP), offering proactive security and maintenance services that will keep your business running as efficiently as possible, all behind the scenes. We manage your system security, backups, maintenance, and can provide on-call remote or in-person service. Additionally, TechnicalRS will provide documentation and technology inventory services so that you can always stay apprised of your business IT infrastructure. MSP services include the safety net of RMM with the added benefit of an IT team that is always on call in case issues occur.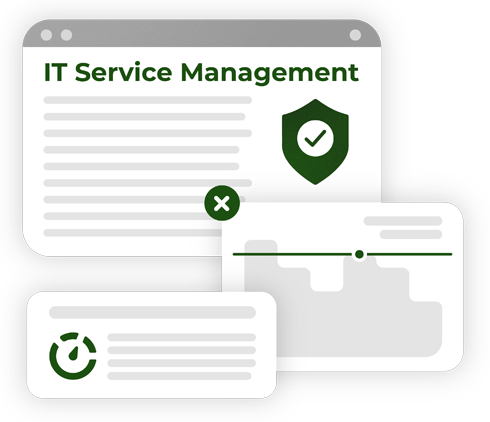 Maintenance

Maintenance is a necessary component of any business computer system or network. Each individual desktop computer and server has needs that must be met to keep them running optimally. We can create a schedule of maintenance tasks and implement them to keep you as efficient with your computer systems as possible.
Documentation

Documentation of your systems is very important. Without documentation, every computer, file store, process, and backup must be identified each time to effectively determine what variables caused the issues you are experiencing. We can document your systems so you know what you have as well as what things need to be updated or replaced due to age or support expiration.
Security

System security covers a lot of areas, the most important of which is protecting your office systems from internet born attacks. These can come in the form of simply visiting websites, downloading files, or phishing. We can examine your systems, deploy protective software, and educate you on the ways that you can protect your business, computers, and data from prying eyes and modern-day vandals.
Inventory

While not typically as detrimental to the daily operations of your business as not documenting what you have, keeping an inventory of both hardware and software is very important. By having an up-to-date list of what you own, it is easy to determine what hardware needs to be retired, what software needs to be updated. We can establish and keep a current inventory of your systems and software through our RMM system.
Block
Remote Monitoring and Maintenance

Like a car needing an oil change, your system requires regular security and performance updates to ensure it continues running smoothly. With remote monitoring and maintenance, the Technical Resource Solutions team can be alerted to system issues as soon as they occur. Remote monitoring makes it easy for you to work directly with a TechnicalRS IT specialist, even if you're working from home. With the help of antivirus software, your business can be better protected from infection, data loss, and data breaches.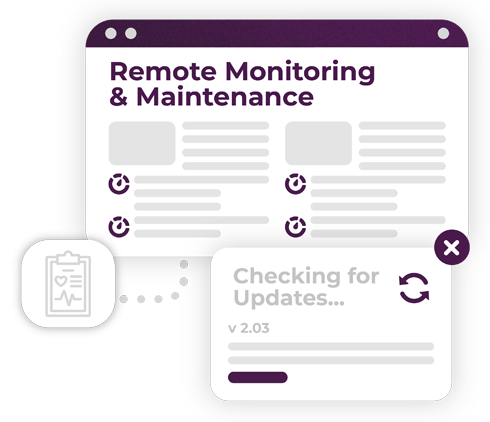 Block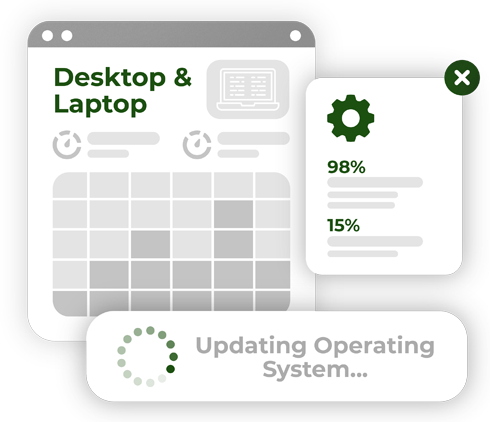 Desktop & Laptop

Whether you work primarily in an office or on the go, our Technical Resource Solutions IT specialists can perform necessary updates, repairs, and upgrades to ensure that your essential devices are working as best they can. Services include security such as antivirus, data loss prevention, ransomware protection, VPN connections for remote work, hard drive encryption, and much more.
Block
VPN / Work From Home

For many businesses, the ability to be physically mobile while still attached to the company's network is essential, especially for working from home. VPN service offers an encrypted, secure tunnel to your company's network, allowing you to co-work, access shared files, and access your work as if you were sitting in your office. Technical Resource Solutions can service and recommend VPN configurations to keep your team online regardless of their physical location.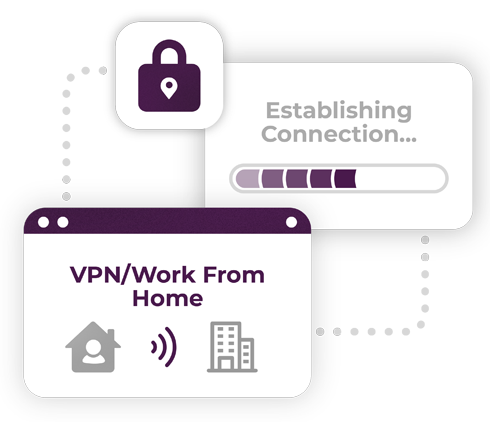 Block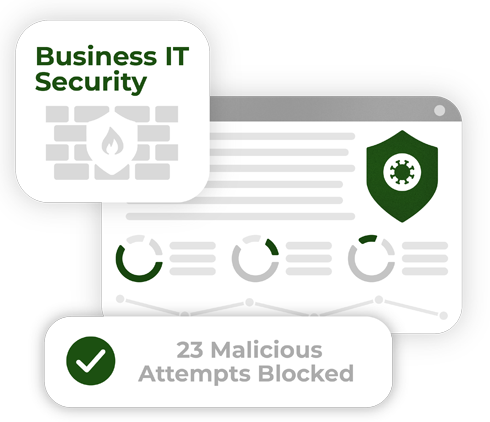 Business IT Security

Depending on the size and scope of your business, IT Security can take many forms. From antivirus for protection against infections, to firewalls to prevent intrusion, to Endpoint Detection and Response which can independently identify malicious processes, isolate them, and restore from a backup, the IT experts at Technical Resource Solutions can help you find the best strategy for protecting your business.
Block
Server & Network

A business server provides your business with a "home base" for data storage and processing. Coupling a server with regular backup services and a robust, secure network can empower you to keep your vital business data safe and accessible to your team, regardless of whether they are working in the office or remotely. Servers provide for the ability to share resources among team members in a way no other system can, and cloud services can provide off-site file storage and backups with versioning and specific retention policies.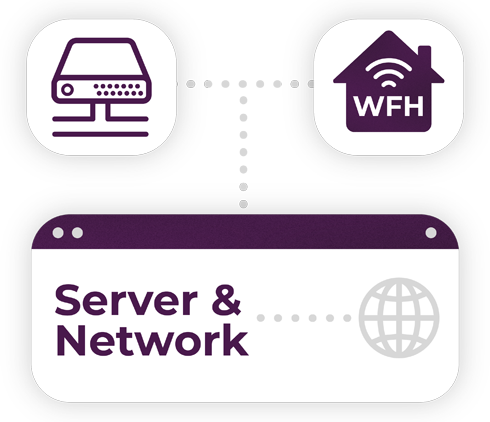 Block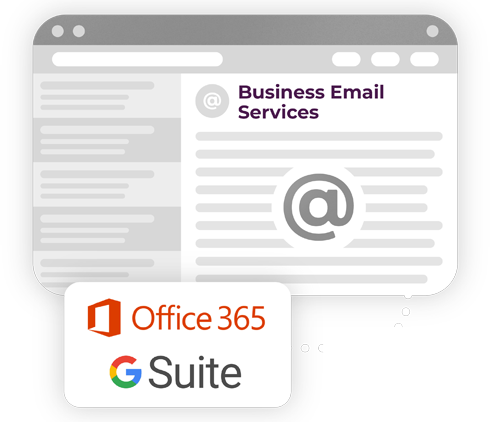 Email Services

Whether you need a strong, reliable system for communicating within your organization or you are looking to send out mass marketing emails, personal or free email addresses will not be able to handle the load. Setting up a professional email service comes with extra service guarantees that are not available to free email services.
Block
Data Backup & Restore

Frequent, well-tested backups are an essential part of business continuity. Data breaches, malware, or simple human error can result in thousands of dollars lost. By maintaining a strong backup system, you can keep your business running with minimal downtime.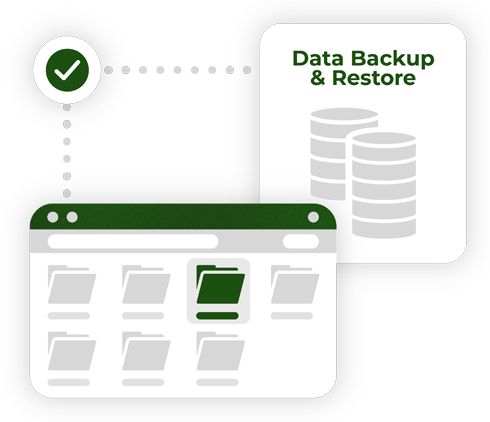 Slide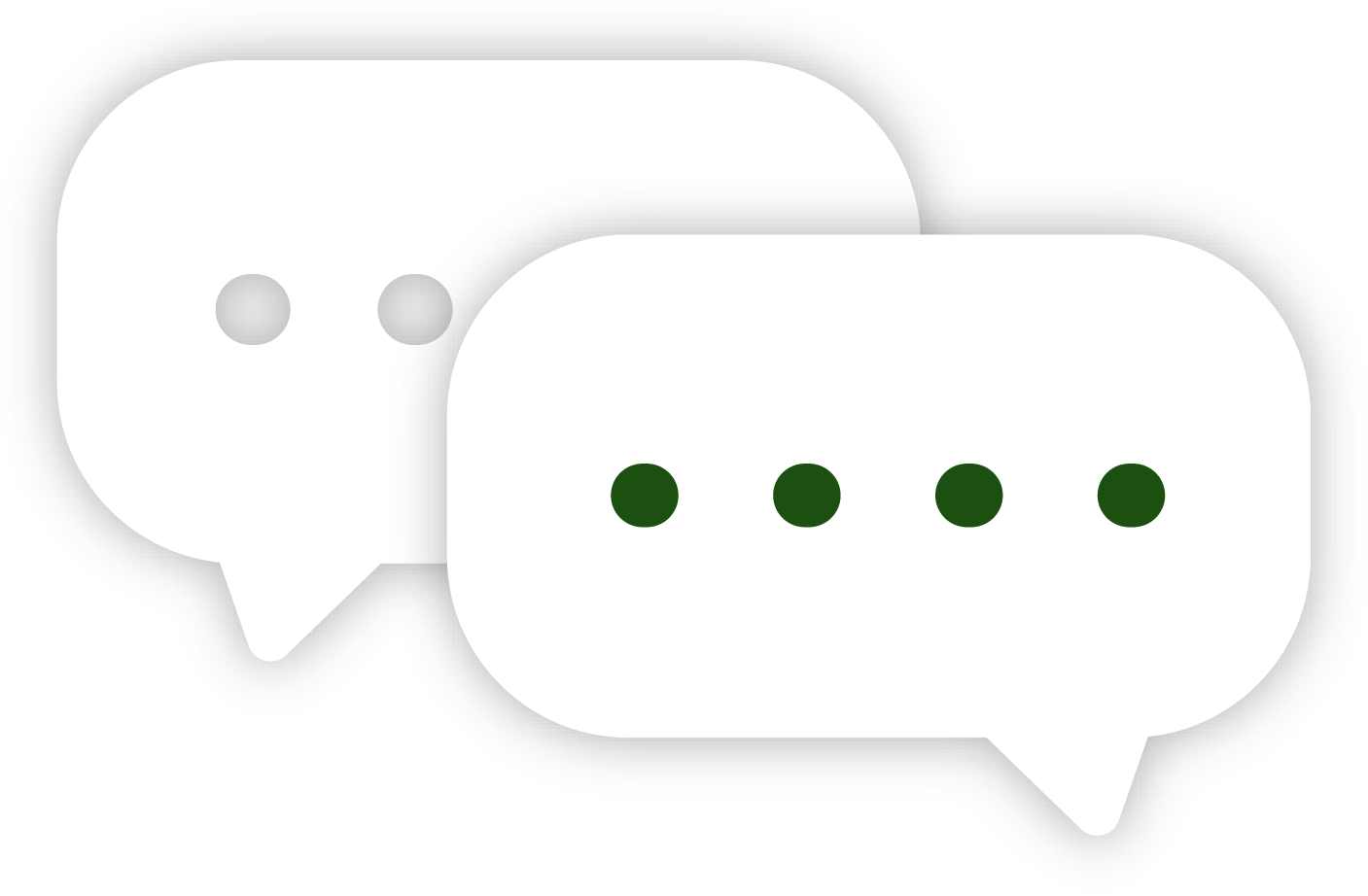 Let's discuss a technology strategy that works for