Need help sending
email from
your domain?
Often, businesses try to use free services for their email, even trying to circumvent the need for paid mailbox licensing by using clever names like firstname.companyname at mailprovider.com. These email addresses do not appear as credible or professional as having a true named domain account such as firstname.lastname at companyname.com.
While using @gmail.com, @comcast.net, or other generic email addresses may seem like the most cost-effective option, the branding of the business is lost and email systems like this have far fewer service guarantees. These free services also remove vital control points for the business owner to protect their accounts and data that Office 365 provides.
Ready to upgrade your generic email to a more professional, branded experience? Give us a call or click below for next steps!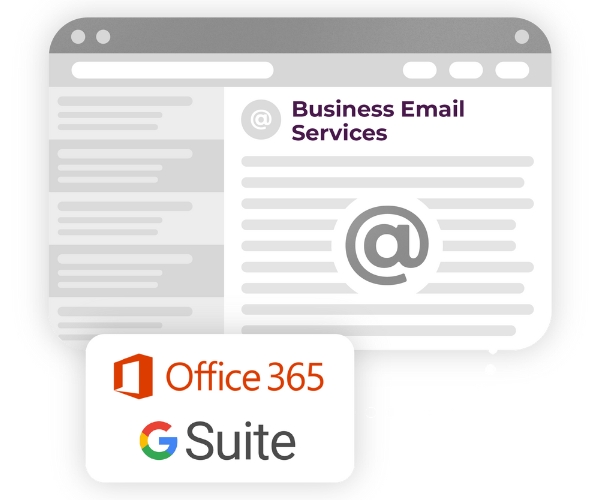 Microsoft Office 365 is a great option for any business, and one that we highly recommend. While Exchange Email is one of the most prominent and useful parts of Office 365, there are additional features that could be an asset to your business.
An Office 365 Business Essentials account (Exchange email, calendar, contacts + many other cloud features) is only $5/month. Though it isn't free, it is an affordable option.