Did you know that 45% of people watch more than an hour of Facebook or YouTube videos a week? That gives a huge advantage to marketers as they can leverage that to the benefit of businesses seeking to boost their digital marketing strategy.
This is a great option if your time or budget doesn't quite give you enough space to invest in a custom site. These sites are designed to be simple, capable, and a simple way for customers to find the information they need. Our templates site can grow with your company, meaning you can always add and customize it at the pace of your business. Template sites include:
Brand-specific colors and font
4 pages
You want to create a variety of content covering the same topic, so that you can appeal to users whether they prefer to read or if they would rather view their content through images and videos. Many people are more likely to watch a video than to read text, and this leaves room for you to step in and spread your message through video marketing.

When promoting your brand and company, you want to be remembered. Technical Resource Solutions want to make sure that you stand out in the crowd through video marketing.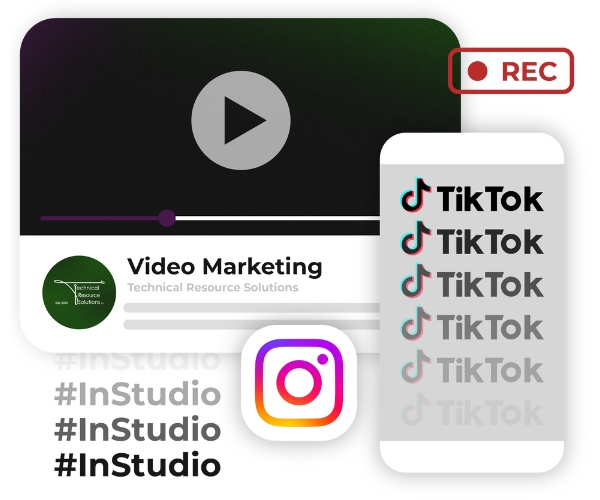 So, what are the benefits of video marketing?
Consumers often enjoy watching a video for a couple of minutes versus reading a lengthy explanation or post.