Many working parts go into your marketing strategy, and content is one of the components that makes the big picture clear for your customers. While cold calls, TV or radio advertising, direct mail, or newspaper ads are certainly options, they may not be the most efficient or effective in reaching your customers.
Some important questions to consider are:
What do you want your customers to think about you? Who is your target audience? What message is your company sending?

That's what content marketing is for – to communicate your brand and what you have to offer to your customer.

The central goal is to make your content engaging, fun, and relevant to your target audience. If you can convince them that you have what they are looking for, you now have a viewer who has turned into a customer which is the ultimate goal. Whether it is a blog, video, case study, infographic, or worksheet – it needs to represent you well and make viewers want to read or learn more.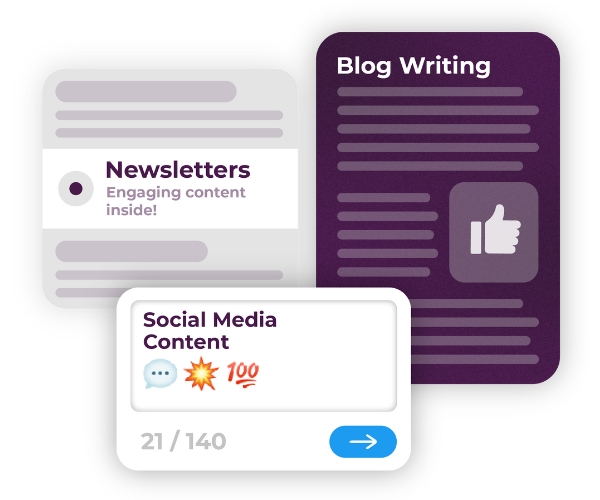 Everyone's needs are different, but depending on what is most important to your company we can:
Research and create content that will best represent your company.
Optimize your content for search engines with the goal of ranking higher.
Promote your content on social media, via email automation, using pay-per-click models, etc.
Measure and adjust campaigns as needed through analytics.
Create brand-specific and appealing designs
Our team is here to make sure that your content not only sounds and looks good, but also ranks high on search engines and reaches the right people. The right combination of these activities, when done well, snowball to improve conversion rates and turn more visitors into customers.
Want to learn more? Schedule a complimentary consultation with us and our in-house content specialists will review your content with you. We'll provide objective feedback on where you're doing well, where you might need some help, and come up with a plan to make it happen.